Red clay courts Outdoor
Five red clay courts are available from May to September, three of them with floodlighting. Camp 6 remains available outdoors all year round.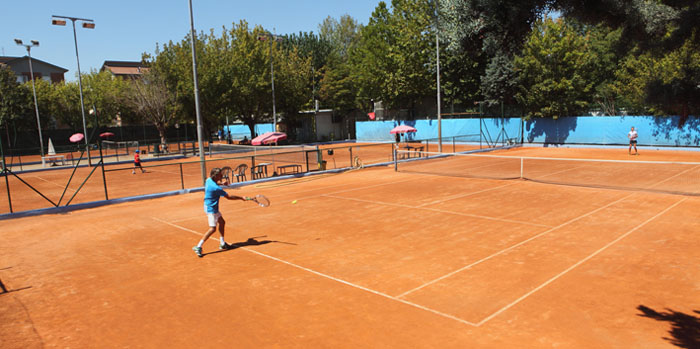 Red clay courts Indoor (autumn/winter)
During the winter, 4 courts are covered with pressostatic structures, two of them only recently installed (court 2 2015 and court 5 2016).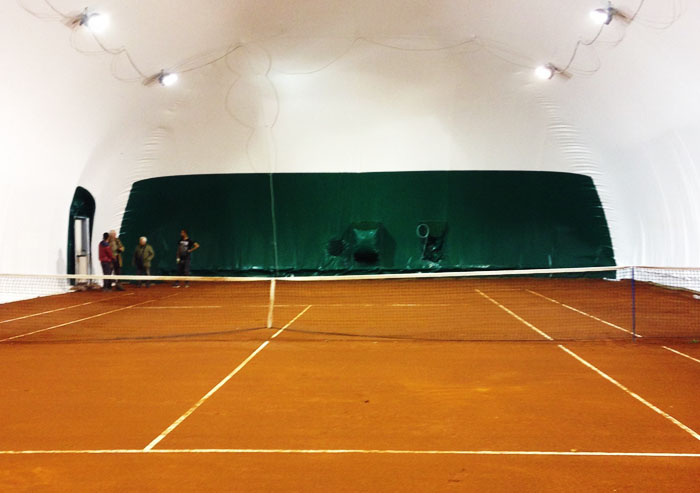 Synthetic surface court covered
The Play-it synthetic resin court built in 2015 is located within the fixed geodetic structure, which opens from the side in the summer. It is the only court of its kind in the province of Rimini and is classified ITF3 medium-fast. The special conformation of the Cushion Comfort base minimises the stress on legs and back.